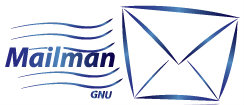 Howdy folks!
I'm happy to announce that the AlmaLinux mailing lists are now online and operational! Many users have requested this to increase accessibility to important information and announcements, and let's be honest, many of us enjoy the nostalgia of mailing list conversations.
You can find all of the lists at https://lists.almalinux.org
Here are a few of our key lists and a brief description of each:
We also have some localized mailing lists for Arabic, Chinese, French, German, Hebrew, Japanese, Korean, Russian, Spanish and Turkish. Check out the full assortment of lists at https://lists.almalinux.org/
All mailing lists are publicly archived and available for viewing at Available lists - AlmaLinux List Archives. List archives are also mirrored to The Mail Archive (mail-archive.com).
As always if you need any help join the community chat where a friendly community member will be happy to help!
We'd like to extend a special thank you to MailChannels for graciously providing the list with outbound mail service ensuring the best deliverability of emails from the list.