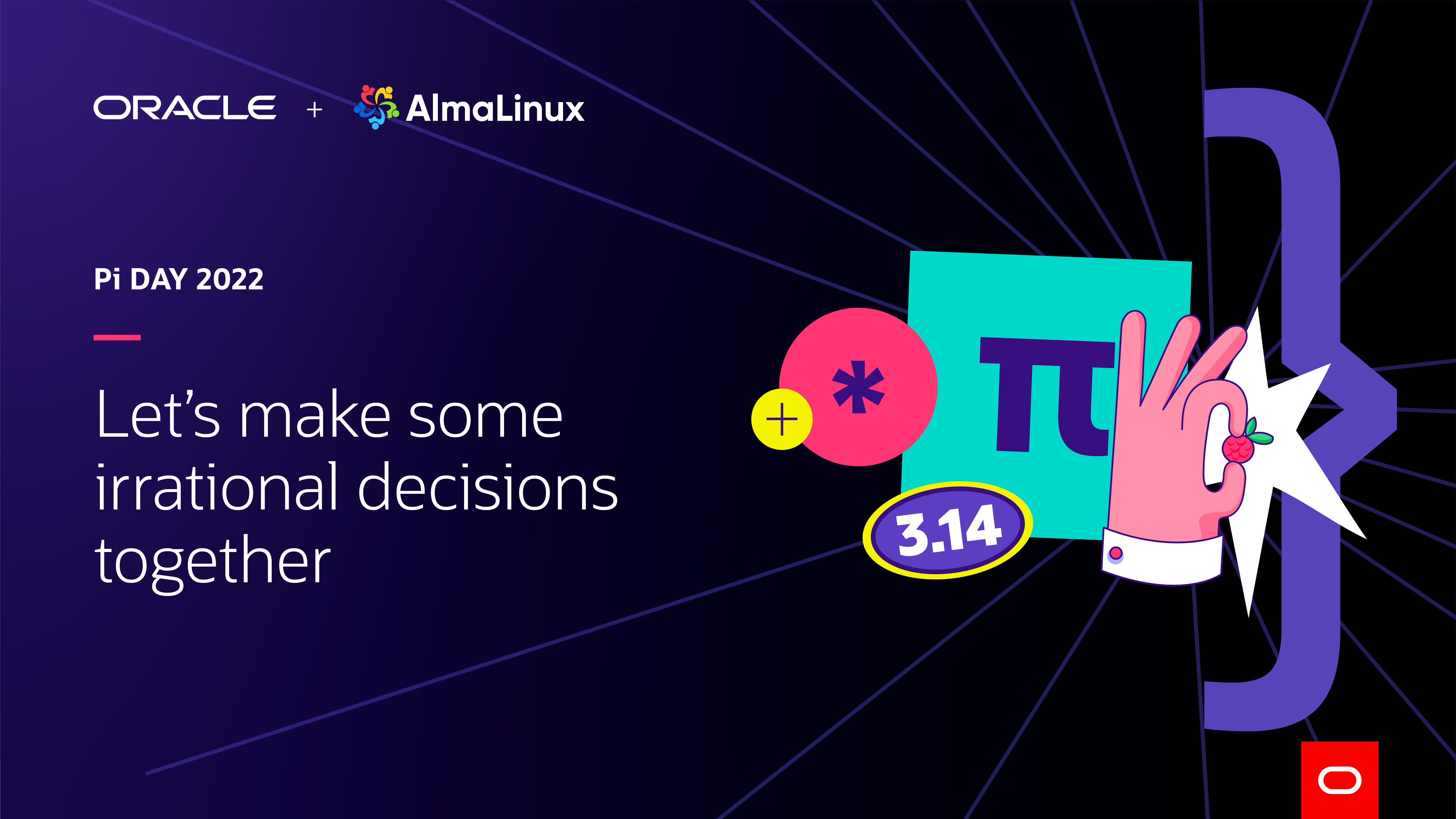 Hello All. We know that things have been a little rough lately, so we're gonna try something to keep things on the lighter side.
Let's make an irrational decision. Yes, we know it's crazy. We're glad to announce that we've teamed up with Oracle Developers to bring you everyone's favorite unofficial holiday - Pi Day.
This 3/14 join us online for a day filled with trivia, demos, labs, tons of giveaways and more.
Check out the Pi Day for the full schedule and to register for your swag pack.
Happy Hacking!