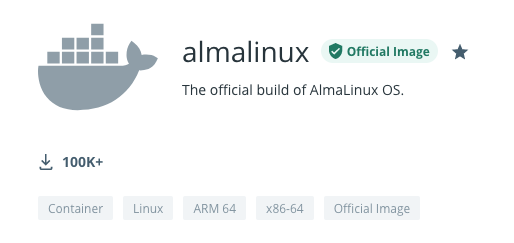 Thank you and Congratulations on 100K+ Docker Pulls!
Hey Community, we're here to say Thank You, again, as we've hit another monumental milestone earlier today– 100K+ pulls of our Docker Library Official Image. Not so long ago we celebrated 50K+ Docker Pulls (check out this post on Reddit)
Thank YOU to our worldwide Community members, YOUR enormous contributions, efforts and support. YOU make doing this worth it every day. Thank you, you're best!
Interested in containers? Looking for something you need? Want to contribute? Join our Containers and Cloud SIG on the AlmaLinux Community Chat. We're waiting for you.